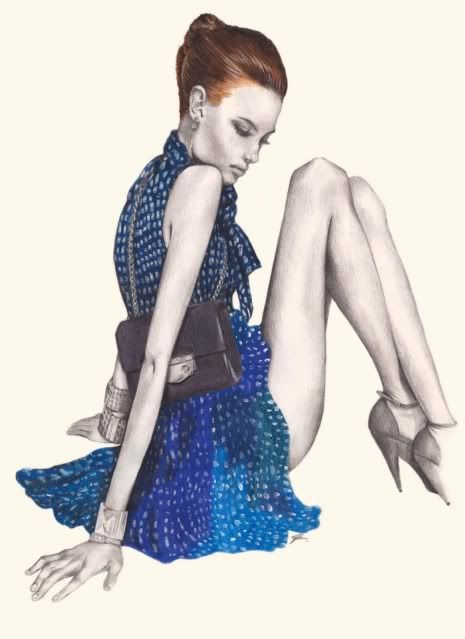 I lovelovelove this illustration. I wish I had more patience for drawing, because this style is just beautiful. Usually, I don't even make it half-way through a portrait style pencil sketch before going back to my ever-loved markers and watercolor brush pens. That's where the sketches below come in. They are much more akin to my personal illustrating style. I'm going to use these drawings below as a little inspiration to get me going with my watercolors over the holidays...
...Speaking of holidays. I did have to revise my plan - I'm now *hoping* to get the new 'to-do' list done before Wednesday or Thursday. Fingers crossed. Toes crossed. And probably eyes crossed by then, but so looking forward to some down time.
Back to the paint mixing, applying, drying and repeat cycle that was last week!